6# Payapa mobile Forex Strategy
RSI with EMAs as filter
Payapa Trend Momentum strategy
Submit by Maximo trader.
Today I will show you Payapa mobile modified that's a trend momentum forex strategy based on the overbought and oversold zones of the RSI to confirm the direction of the price. The main signal is generated by the crossover of two moving averages on the main chart.
Setup Strategy
Time Frame: 30 min or higher.
Currency pairs: any.
Main Chart
1. 8 EMa, close. 
2. 26 EMA, close
RSI with Moving Average Setting:
RSI Period = 1
Color = Black
Level = 10, 20, 80, 90.
MA Settings:
1. EMA 5 = Red
2. EMA 8 = Yellow
3. EMA 13 = Green
4. EMA 21 = Blue
5. EMA 200 =Black
Buy
BUY when all EMAs are at level 20-10 of RSI, and turn up.
Sell
SELL when all EMAs are at level 90 of RSI, and turn down.
Be careful when the 200 EMA is at level 50, because prices can bounce up or down.
Examples of trades in the pictures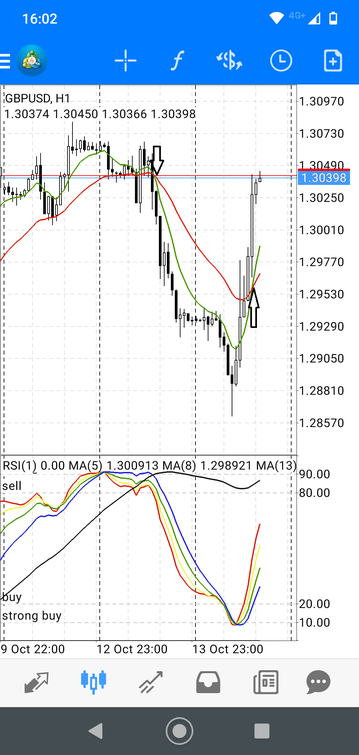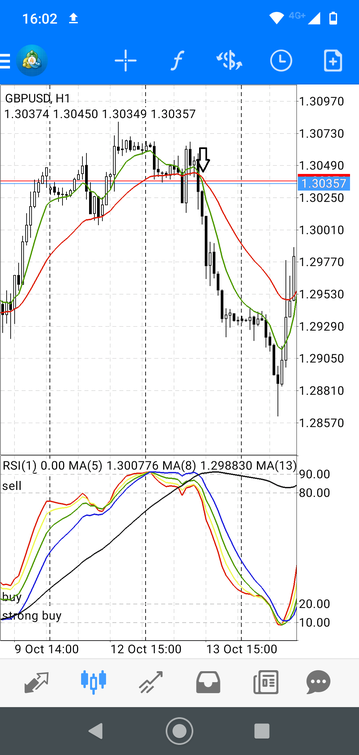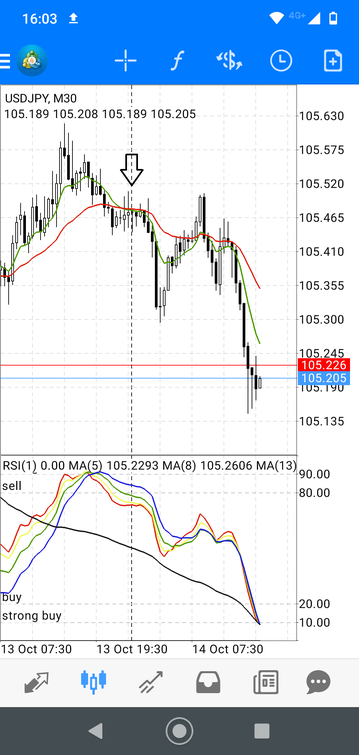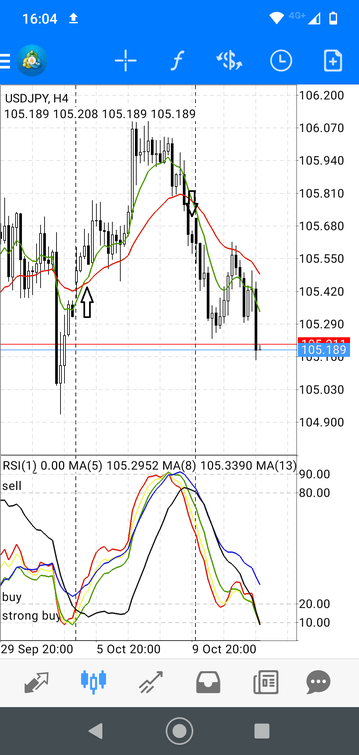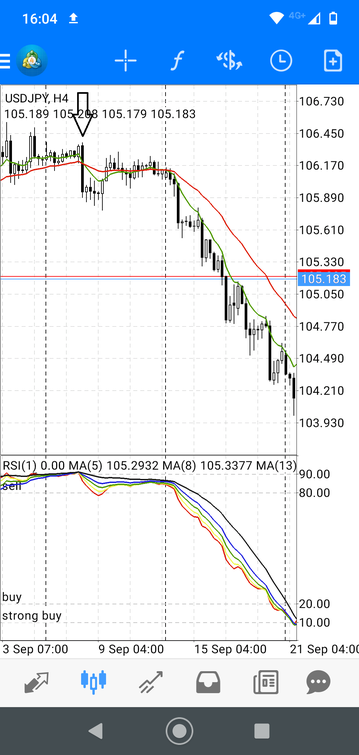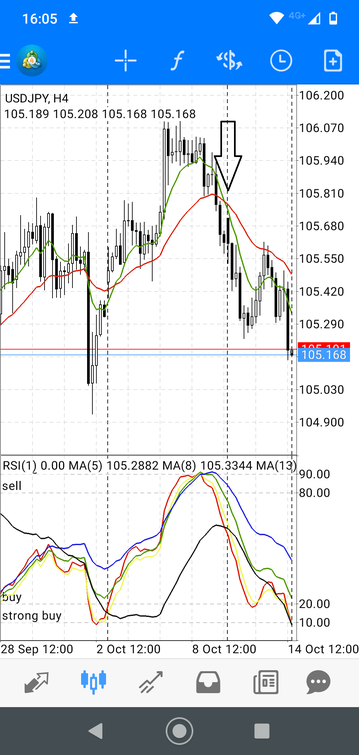 Forex Strategies based on indicators : CCI, RSI, ADX, Trix, Momentum DPO, Force index, Parabolic Sar, MACD Slow Stochastic and other. Trading with ...