310# Complex Indicator Binary Strategy
Momentum Arrow for Binary
Signal Arrow Strategy
Submit by Dimitri
Complex indicator arrow for binary options is based on more momentum indicators without redrawing. Signals appear on the chart as red / green dots, squares and arrows. 
The signal appears immediately when a new candle is opened and does not disappear. An arrow serves as a signal to enter a trade. It appears only when two signals coincide: point + square. You should buy an option immediately when a red or green arrow appears with expiration until the end of the current candlestick.
Features:
- Platform: MT4
- Timeframe: Any
- Expiration: Until the end of the zero candle
Time frame 1 minute or higher.
Best time frame for binary High/Low 5 min or 15 min expiry time 3-5 candles.
Currency pairs: any
You can also use this indicator to trade forex.
Trading rules Complex Indicator Binary Strategy
Lines of two colors are also displayed on the chart (after the current candlestick closes). These lines show the outcome of the trade:
1. Red line - the trade was closed in negative territory.
2. Green line - the deal closed with a plus.
To improve the performance of the indicator you can add a trend filter and trade only in the direction of the trend.
In the pictures examples of trades.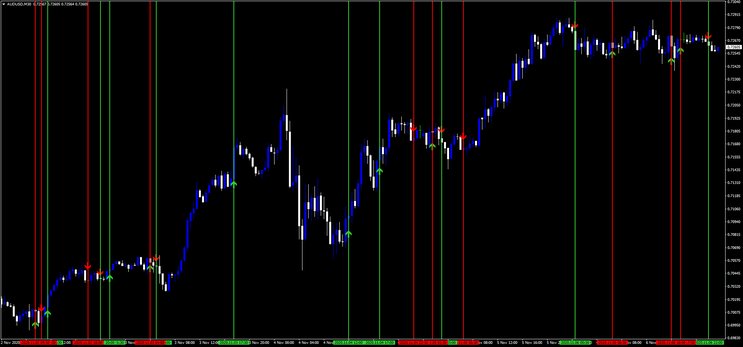 ... 275# Perfect Binary Signal · 276# Cassandra Complex Strategy · 277# Barbarian Arrow · 278# DX Trade C4 Nitro · 279# Levels Binary · 280# Binary ITM Total ...