69# AGTS ver. 5.3 Binary System
AGTS Binary Trading
Submit by Maksim 08/07/2014 (written by Dmitry Shakhin AGTS)
AGTS ver.5.3 Binary System is trend momentum strategy.
AGTS is only for EUR/USD but we have build also un template for any markets.
Time Frame is 1 min or 5 min but is works also on other time frame.
Expires time max 5 bars.
Metatrader indicators:
AGTSNIL
AGTSNIL 2
We have tested also with other time frame and currency pairs in attach template.
Setting Indicators:
AGTSNIL (7,7);
AGTSNIL 2 (50);
AGTSNIL 2 (34).
Rules AGTS ver. 3 Binary System
1. Торговля ведется, только по паре EUR/USD (система работает, только на этом
активе)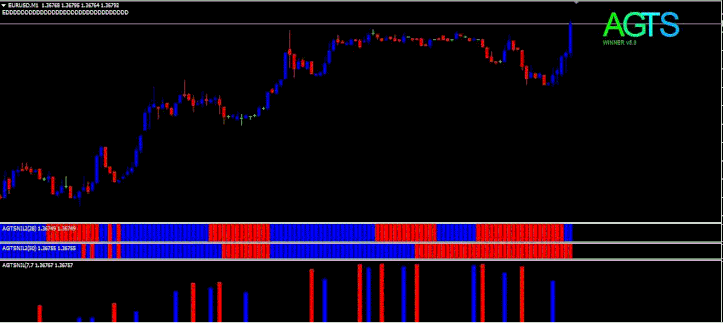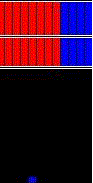 Здесь мы видим, что нарисовался синей столбик внизу, поэтому мы ждем момента,
когда купим опцион на повышение. После нарисовались 2 синих значения вверху итогда мы можем входить.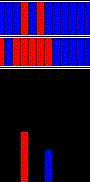 Здесь мы видим не много другую картину. Пришел сигнал на понижение, но
индикатор показал 2 разных значения: с одной стороны на покупку, с другой – на
продажу. Мы пропускаем этот сигнал. На второй свече индикатор показал уже 2
значения на продажу. Поэтому мы можем войти. После был сигнал на покупку, где так же было подтверждение.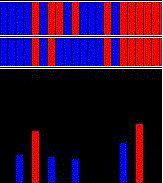 А вот ситуация, в которой не нужно брать сигналы. Появился первый сигнал на
покупку и значения верхнего индикатора его подтвердили. Затем появился сигнал на продажу, но значения показали покупку. В моменты, когда появляются 2 одинаковых
значения, а сразу после появляются опять 2 одинаковых значения, но уже
противоположные – здесь мы не будем покупать опционы. До тех пор, пока не пройдет хотя бы 2 свечи, чтобы данная ситуация потеряла силу. Теперь по порядку. Сначала у
нас было в течение 4 свечей сигналы на покупку, потом на продажу, потом опять на покупку и опять не продажу. После мы видим, что на следующую свечу пришелсяпротиворечивый сигнал, где одно значение селл а другое бай. После этого мы снова
можем покупать опционы.
В случае проигрыша, мы можем второй раз взять сигнал с тем же направлением, если таковой будет. Но всегда после любого сигнала, стоит брать противоположные сигналы.Если у вас не получится торговать по данной версии, то не расстраивайтесь. Торговать
3 часа подряд на 60 сек – это очень тяжело, поэтому просто попробуйте.