66# Trend Hunter Trading System
Submit by Joy22
Time Frame 5 or 15 min
Pairs Eur/USD, AUD/USD, GBP/USD .
Indicators:
Trend Hunter Trading Times
Trend Hunter MACD
Trend Hunter Range Detector
Trend Hunter HAS
Rules:
Go to the 1H or better the 4H chart and determine the current trend by drawing a channel, if it is a downtrend like the pic below this is done by finding the most recent tops and draw a trendline connecting them, then copy this trendline to the lowest low between the two tops u used to draw the top trendline (or applied SHI Channel):
Once you have determined your trend direction by drawing the channel (as long as the price is inside this channel you only consider going short), so you start looking for a good place to enter short, trying to find some good resistance so you draw a Fib on the most recent swing preferably on the 4H chart (this is how i do it, you might like pivot points so use them), and mark your sell area, i use the zone between the 38.2 and the 61.8 fiblines.
In the pictures Trend Hunter forex system in action.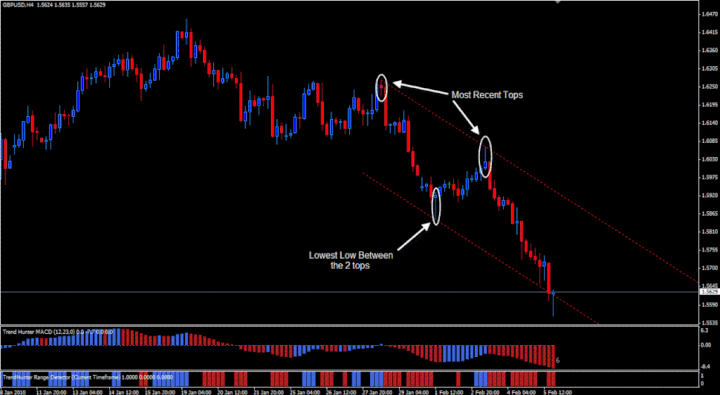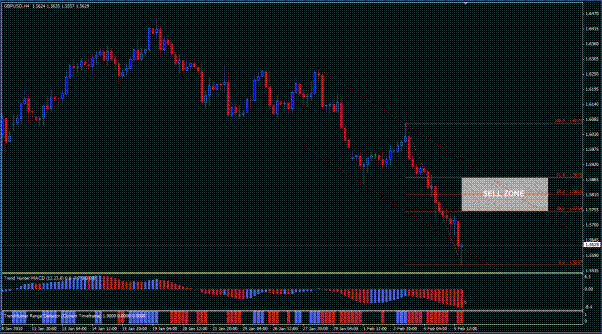 His is the fun part, the entries, once you have accomplished the first 2 steps or rules, you go down to a lower timeframe  5min chart or 15min, and wait for the price to retrace to our sell zone, once the price is near or into the sell zone, you look the signals to short, i hope the pic below explains the short signal.
Share your opinion, can help everyone to understand the forex strategy.