51#Forex Mutant Advanced Trading System
Forex Mutant is based on 6 powerful Metatrader indicators:
1 – Trend Bars;
2 – Trend Line;
3 – Signals;
4 – Market Hours;
5 – Targets;
6 – Market Info.
Forex Mutant System is best to be used on 1 hour chart, any currency pair.
Here is how it works ..
First of all, we take a look at the current trend of the market. This information we are going to know from the Trend line indicator and the trend bars indicators.
When to enter and Exit ? that's what the Signals indicator would tell us.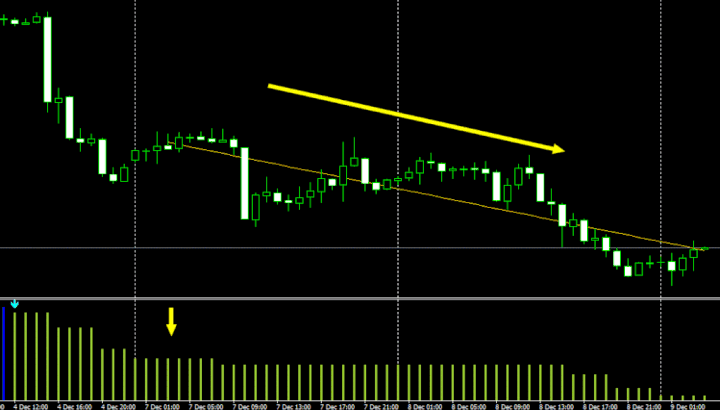 The signals indicator also tell us our stop loss points. For example, if we are going to sell .. move your mouse to the last DOT on the screen and it will show a value. This
value is your stop loss.
If you can't see that, then simply draw a horizontal line over the DOT and you will get the exact stop loss level for the trade.
As you will notice, the stop loss is very small and that makes this system very safe to trade.
What if you are experienced trader and want to trade support/resistance levels?
With Forex Mutant System you will find the major support and resistance levels ready to be used and calculated based on pivot points and camarilla.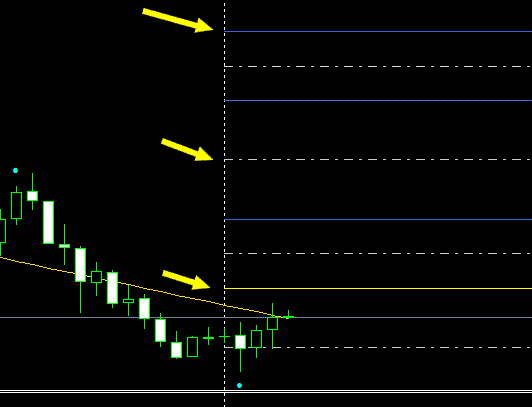 Forex Mutant Advanced V.2
Forex Mutant always seemed like a good system but it had two defects the filter was a bit too slow and the entry timing was adequate.
What have I changed in this version?
I speeded up the filter with a faster setting.
I have entered as input timing a Max signal indicator that generates good trend entries.
Time Frame 30 min or 60 min
Trading rules Forex Mutant
Trades only in the direction of the trend
Buy
First entry
Main indicator trend bars up arrow (below main chart), blue bar
second entrance
Green dot on main chart and blue bar (below main chart)
Sell
First entry
Main indicator trend bars down arrow (below main chart), green bar
second entrance
Green dot on main chart and blue bar (below main chart)
Exit position
initial stop loss at the previous high / low
profit target at the levels of pivot point or close position at opposite signal.
In the pictures below examples.
Share your opinion, can help everyone to understand the forex strategy.

Forex Mutant Advanced V.2
Forex Mutant Advanced V.2 update.rar
compressed file archive
159.5 KB
60# Gundurowo V.3 Trading System. Submit by Joy22. Pairs: Major;. Time Frame : 15 min or higher. Yellow not Trade. Long Entry: All indicators blu above 35 ...
254# Forex Ripper Trading System. With this system we are going to use 6 indicators. 1 – Channel indicator. This indicators is channel made of two trend lines ..
Supernova is a trend following forex strategy. Indicators used are:DMI ... 51# Forex Mutant Advanced - Forex Strategies - Forex Resources ... 104# Center of ...
32# Accelerator, Awesome and Stochastic Forex Trading System. Submit by joy22. Setup: 1. Open any 4 Hr Candle Stick chart. 2. Setup Bill Williams Awesome ...
118# Max Trend Binary System. Max Trend Binary System Configuration: Installation and operation of the system MaxTrend! For nachada we need to distribute ...
FX Max with XO strategy It' a very simple strategy for slow day trading. This strategy generates few signals based on XO indicator filtered by FX Max a slow trend ...
Trend Wave and Bollinger Bands Scalping system is a trading system based on bollinger bands and trend wave indicator. This is an contrarian forex strategy.