322# Forex News Scalping System
News Trading
Submit by Amid 20/04/2013
When there is an important news on the way, as we don't know what direction the forex market will choose, we should place pending orders.
Setup:
2. Look for the important news to be released.
3. Choose the most influential ones that are expected to
shake the market well.
4. Once got news (last can be found in any Forex economic
calendar) find out which currency pair is going to be
affected.
5. 15 minutes before the data is released place buy/sell
stop orders on both sides 15 pips away from the current
price. Half an hour prior to the big news Forex market
usually flats out – no significant trading is done, currency
is often "stuck" in a small tight range.
After studying for a while a particular currency pair and its
reaction to the news, traders can predict direction of price
spikes and the length of the move in pips to set entries and
profit targets more accurately.
In the pictures below Forex News Scalping System in action.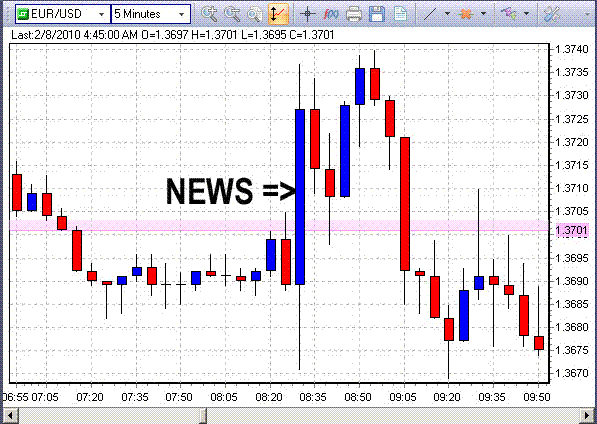 Share your opinion, can help everyone to understand the forex strategy.
Forex News Strategies