31# Trading System, MC Method Trading System
Master Candle
Submit by Maximo Trader  24/02/2012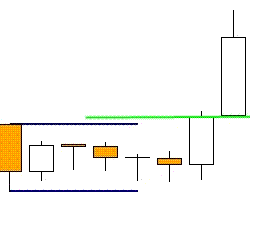 No Trading into a SR (Support/Resistance) zone
• If the SR zone is closer than the size of the Master Candle then no trade.
• Trade only on the B1 B2 B3 Candle's breaking the MC High/Low
Pair Rules:
GBP/USD, GBP/JPY
• Trade Master Candle sizes between 40-105 pips
• If Master Candle is greater or less than the above sizes then no trade.
Entries
The most important part of the method.
Longs:
5 pips above the Master Candle High + Spread. As you can see in the picture
below the green line was our long entry
In the pictures Trading System, MC Method forex system in action.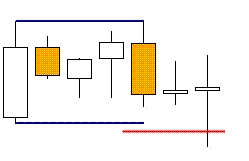 Shorts:
5 Pips below the Master Candle Low. As you can see in the picture below the red line was our short entry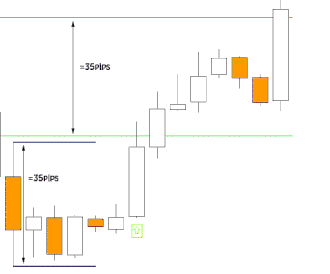 Exits
If you want to make money you need to close your trade at some point.
Profit Targets:
Profits will vary in pip from pair to pair but as a general rule you want to target the size of the Master Candle. So if the size of the master candle is 35pips we set our profit target at minimum of 35pips as the example below. Now saying this it is very important that we base our target on price movement over a strict rule of Master Candle size. So if the next price area that you can see a turn around is 80pips away then you should be targeting there.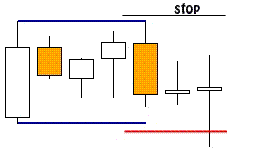 Stop Placement:
Stops are meant to be used to give you the MAXIMUM possibility to win in your trade. Their placement will also clearly show you that your direction was incorrect. With this in mind the stops are placed on the other side of the master candle entry.
Share your opinion, can help everyone to understand the forex strategy.
Forex Method