80# ADX With MACD II Trading System
Sellsetup – MACD should give sell signal.
– di should be above +di .if -di is below +di and macd gives sell signal then ignore it at that time and wait for -di to go above +di to make a short entry.
Stop loss – use it as per your risk appetite.
Exit – use trailing stops to exit because it will allow you to capture maximum profit.
One thing which is important while using this system is that you should trade with propermoney management techniques.
In the pictures below an example ADX With MACD II Trading System in action.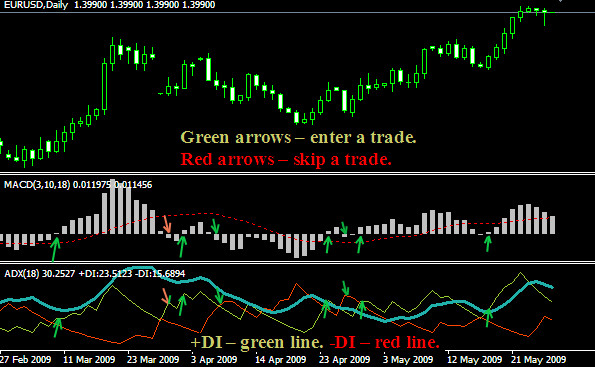 Share your opinion, can help everyone to understand the forex strategy.
ADX Forex Strategies