59# Two points Trading System
Price action trend
Submit by Timmy 06/06/2014
2 Two points Trading System is a pure price action trend forex strategy.
Time Frame H1, H4, Daily.
Markets: Forex (any currency pairs).
Metatrader Indicators:
2 point indicator;
Trading Numbers;
200 Ema high;
200 Ema Low.
Up Trend price above 200 EMA channel;
Down Trendf price below 200EMA Channel.
RULES:
IN A DOWNTREND
Point 1 is always the last UP peak on the chart as seen below. I call this the retrace value because it is created due to a retrace or consolidation after a move in either direction.
Point 2 is the second low created from Point 1 . This is where the pending trades should always be placed.
Point 1 is where you decide what to do next. This point is called the retrace value of the current trend. This is where the market gives back some of the gain before continue with the current trend. Knowing how to treat point 1 is very important in trading the 2 points system.
In UP Trend Reversal conditions.
Money Management
STOP LOSS PLACEMENT.
Stop loss is very important in trading this strategy. Stop loss should be placed 50 pips away from the entry or below the preview peak. I use stop loss is by switching to a lower time frame and find a peak from there.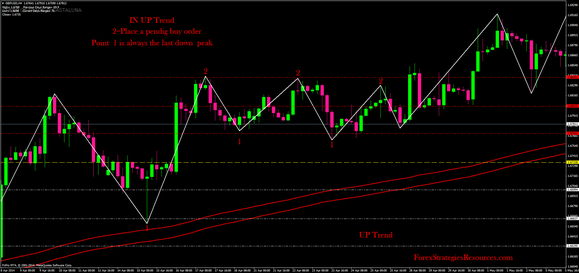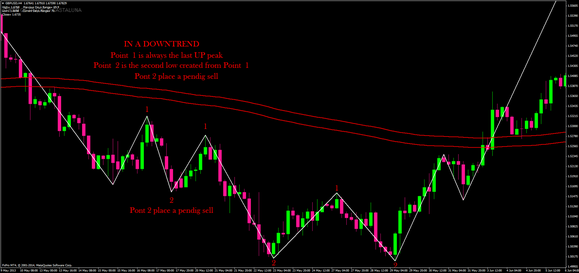 Level trading system