14# RSI and 2 EMA Trading System
Submit by Forexstrategiesresources
Pair: ANY
Time frame: 1H, 4H, daily
Indicators:
The primary trend determination. The trend is defined by the 50 EMA and EMA 120.
Up Trend 50 EMA >EMA120; down trend EMA 50<120.
Trade only signals from the RSI in the direction of the overall trend, so we are only interested in oversold signals (between 0 and 30) and in overbought (100 and 70).
The gold and red arrows  the  indicate where there was a good opportunity for traders to step into the market and to take advantage of the strong upward movements in the euro/dollar pair.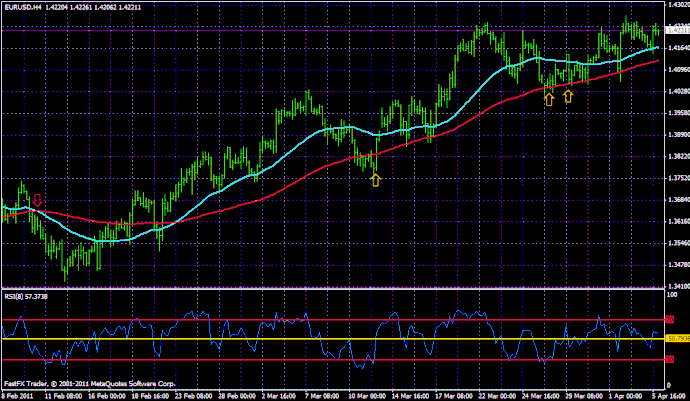 Share your opinion, can help everyone to understand the forex strategy
RSI Forex Strategies