142# Alex Forex Strategy
Classic Trend Momentum strategy that make money
Fx Sniper Erdogodic trading
Submit by Dimitri (Written by Alex Forex Russian Trader)
Alex Forex Strategy is a classic trend momentum strategy based u n momentum indicators and crossover of two fast moving averages.
Time frame 15 min or higher day trading and swimng trading.
Currency pairs: The system performed well on all the currency pairs I tried, but I myself. I prefer to trade in pounds, euros and pounds.
Trading time: I recommend trading with Alex Forex during the European and The American session, that is, somewhere from 9 a.m. to 22 p.m. Moscow time (for day trading)
Indicators setting:
1. Stochastic (Stochastic) with parameters 14/7/3.
2. RSI (RSI) with parameter 8 and 8 ema on it
3. FX Snipers Ergodic CCI & Trigger. This indicator is in the archive
4. on the chart itself we throw 5 ema and 8 sma
Install
1. Copy the indicator FX_Sniper's_Ergodic_CCI_Trigger to the folder
/ Metatrader / experts / indicators
2. Copy the AlFX template to the / Metatrader / templates folder
3. Open Metatrader, select the TF for 30 minutes and apply the AlFX template to the chart.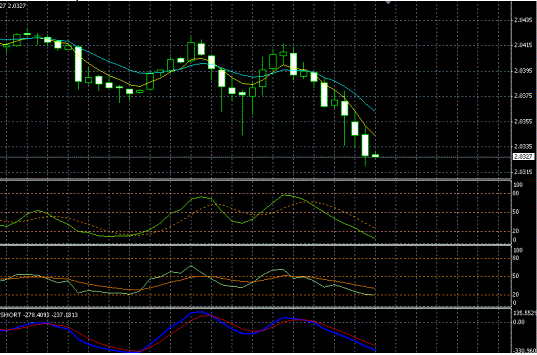 Now everything is ready to start making money!
Trading rules
Entrance to the trades: all three indicators are directed in one direction and 5 ema crosses 8 sma from the bottom up, then this is a buy signal from the next candle and vice versa, when 5 ema crosses 8 sma from top to bottom, then this is a sell signal with the next candle. Example:
Exit from the transaction: carried out when Stochastic, RSI and FX Sniper intersect in the opposite
direction, it can be seen from the picture ..
Stop Loss: I recommend setting a stop loss of 30 points, although with my system you will completely forget
about him.
This system is simply unbelievable, the signal accuracy is about 85%, and it shows very clearly
the beginning of any new trend !!
Here are a couple of other great examples of how Alex Forex work.
Telegram channel: https://t.me/freeforexresources
73# Momentum Trend Trading System. Submit by Giulienne 28/01/2012. A simple Intraday trading strategy forex. A simple short-term forex trading strategy ...
21 Aug 2014 ... The Power of trend-momentum is a Binary Options Strategy that i have created for Binary Optios but is a system for Scalping, Day Trading and ...
Momentum Trend Scalping System, This fast moving trading strategy works well in conjuctionwith the economic news releases in the 1 minute chart.
Trend Momentum - Forex Strategies - Forex Resources - Forex
Trend Momentum Trading System. Momentum price action of overbought and oversold. Submit by TopFx.
Professional trading trend-momentum. Dot MMS indicator. Submit by Lorenz. Ichimoku Stochastic Scalping is a strategy trend momentum based only on two ...