34# CCI Forex Floor II Trading System
Submit by JanusTrader  01/03/2012
Time Frame: 5min, 15min, 30min r 
Currency Pairs: Any 

Short Entry
Price breaks level breakout with CCI <100.
Stop loss above the most recent resistance or support level. 
Take profit  depend  by the time frame : 7-20 pips. 
Good exit also on the pivot level.
In the pictures below CCI Forex Floor II Trading System in action.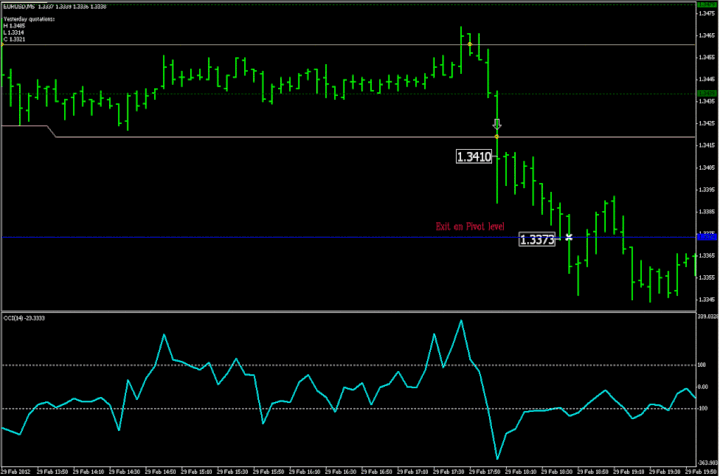 Share your opinion, can help everyone to understand the forex strategy.
CCI Forex Strategies