190# Forex day trading system
Pullback Forex Strategy
If MAE 14 > MAE 42 then the Big Trend is Up. That means, you
must wait a Long signal.
If MAE 14 < MAE 42 then the Big Trend is Down. That means,
you must wait a Short signal.
I use RSI because it's a forex indicator that follow the Big Trend
with more accuracy. It doesn't give many false signals when
prices do a little pullback. It's an advantage . I use RSI only to find little pullbacks, but sometimes
it can help me to go out of my day trades.
I use it like a pre-signal, we'll see that later. 
William's %R is the King of forex indicators. I use it to
find the turn point of pullback.William's %R shows me when the end of a pullback is near. When 0 C William's %R < 15 , that means our little pullback is near dead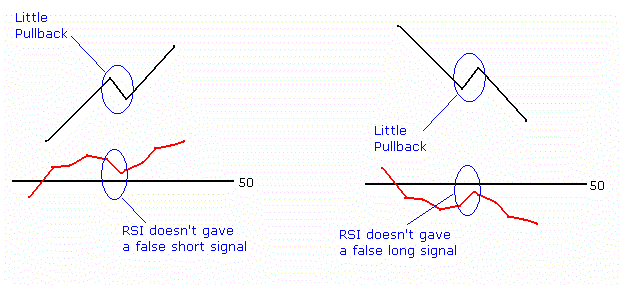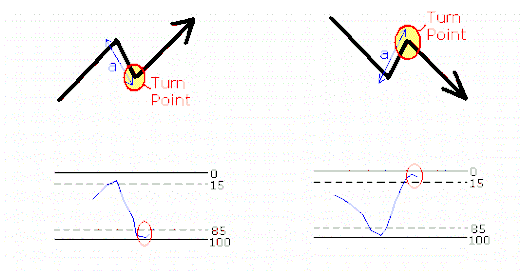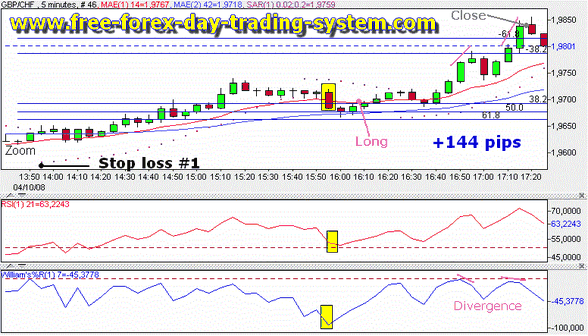 RSI showed us the market was Up even if prices did some little
pullbacks. And William's %R showed us the end of the little
down trend
Long Pre-signal when RSI > 50 before MAE 14 cross up MAE 42.
Short Pre-signal when RSI < 50 before MAE 14 cross down MAE 42.
For a long signal, it's better if the down candlestick close under
MAE 14.
For a short signal, it's better if the up candlestick close above
MAE 14.
Stop loss with Parabolic Sar:stop loss under the SAR dot for a long signal or above it for a short signal.We put this stop when prices cross:
the "High" for a Long trade the "Low" when we have a short trade.
For more read pdf.
Share your opinion, can help everyone to understand the forex strategy.