252# SuperTrend filtered by SSL fast sbar alert
SuperTrend Trading system
Submit by Maximo Trader 16/11/2012
Time Frame 15min or higher.
Currency pairs:any.
Indicators:
Super Trend Profit.
Time Frame 15 min signal period 40;
Time Frame 30 min signal period 29;
Time Frame 60 min signal period 25;
Time Frame 240 min signal period 21;
SSL fast sbar alert (Time Frame 30min only 2 bars repaint for Time Frame 15 min);
Entry Long
SuperTrend  Buy confirmed by green SSL fast sbar alert
Short Entry
SuperTrend  Sell confirmed by red SSL fast sbar alert
Exit position options:
At the opposite signal
Profit Target (15 min included spread) 15 pips
Stop loss 15 pips
In the picture  SuperTrend filtered by SSL fast sbar alert in action.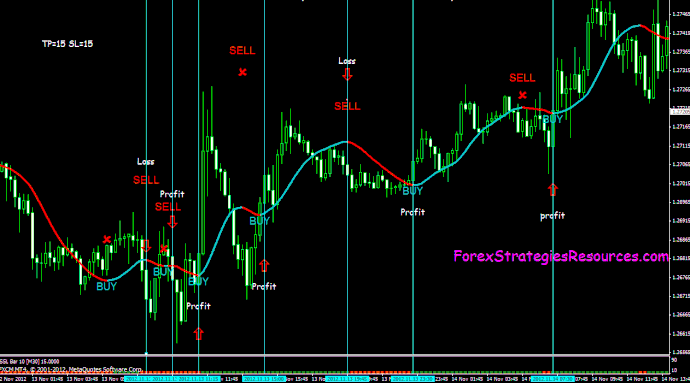 Share your opinion, can help everyone to understand the forex strategy.