277# Super Signals Channel Trading System
Super signal Channel
Submit by Jeff 06/01/2013
The system works with all pairs and all time frames.
GG Tren Bars
Waddah Attar Explosion
Long Entry
1 – Green/Up Arrow
2 – Green Bar ABOVE Yellow Line
3 – Green Trend Bar
Short Entry
1 – Red/Down Arrow
2 – Red Bar ABOVE Yellow Line
3 – Red Trend Bar
For Targets, we're going to use Pivots and support/resistance
levels or predetermine profit target that depends by time frame and currency pairs.
Stoploss for BUY Signals, 10 pips BELOW entry Arrow.
Stoploss for SELL Signal, 10 pips ABOVE entry Arrow.
In the pictures Super Signals Channel Trading Systemin action.
Super Signals channel Forex System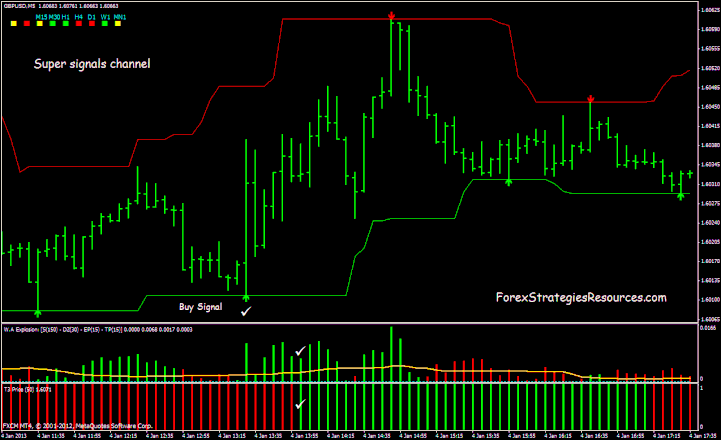 Share your opinion, can help everyone to understand the forex strategy.

Super Signals channel Forex System
Forex System Super Signals channel
Super Signals channel Forex System.rar
compressed file archive
8.8 KB
Forex Channel Trading Method