256# 5 min Scalping GBP/JPY, GBP/USD
Stochastic on jurich smhoot
Trading with jurich smooth
Submit by James UK 24/11/2012
This  scalping trading system.
5 min forex scalping is a trading system based on Stochastic jurich smooth,
The advantage of this scalping system is that it is very fast
entering into place to buy or sell.
Time Frame 5min
Currency pairs: any ( i suggest GBP/JPY or GBP/USD)
Exit position options:
When arrow changes color,
At the level of the important levels of support or resistance.
Profit Target predetermined, or ratio 1:1,2 stop loss. (exmple if stopl loss is 10 pips profit target is 12 pips)
Place Stop loss on the previous swing or 3 pips above or below entry bar.
5 min forex scalping system
In the picture 5 min Scalping GBP/JPY, GBP/USD in action.
Experimental method with Stochastic on jurich smooth
 Long entry
wait Stochastic on Jurich smooth is at 0 level in oversol area after buy at first arrow.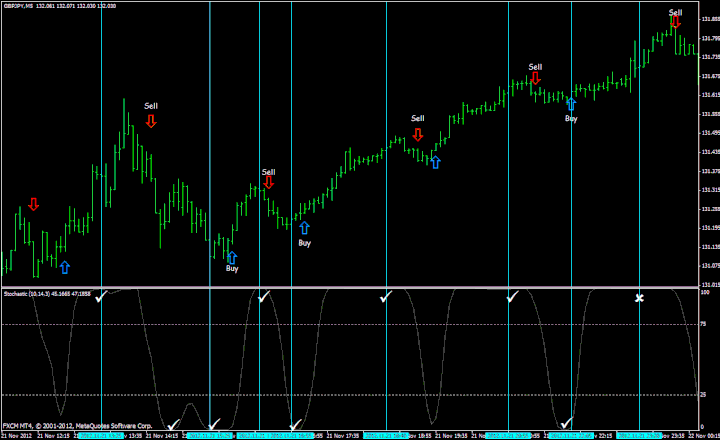 Short Entry
wait Stochastic on Jurich smooth is at 100 level in overbought  area after sell at first arrow
 Exit position at opposite arrowStop loss 15-20 pips.
Share your opinion, can help everyone to understand the forex strategy.

5 min forex scalping
5 min forex scalping
5 min forex scalping.rar
compressed file archive
9.3 KB
5 min forex strategies