291# Megatrend Forex Scalping
Magatrend and Fip lines
RULES
Buy
FIP_LINE show trend up ;
wait for MEGATREND to change color (red to blue) to up, after FIP_LINE show trend up ;
Buy only whe the bar open above the pivot levels.
Sell
FIP_LINE show trend down ;
wait for MEGATREND to change color (blue to red) to down:
Sell only whe the bar open below pivot levels.
Exit Position
Repaintig zig zag pointer does not go to next candle support or resistance;
levels pivots has been reached;
Profit Target Predetermined : EUR/USD 8 pips, GBP/USD 9-10 pips, AUD/USD 6-7 pips.
In the pictures Megatrend Forex Scalping in action.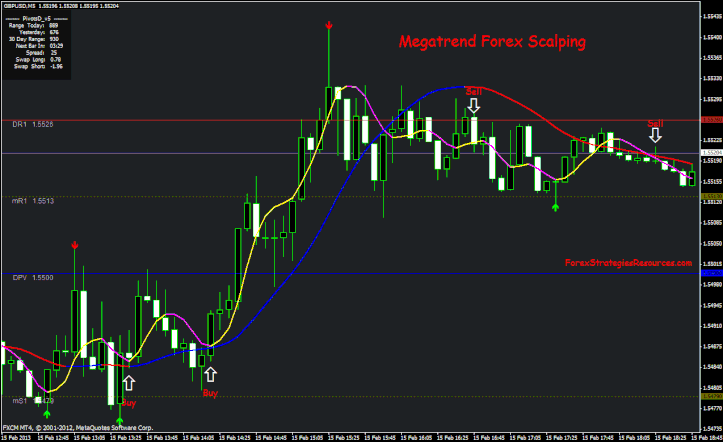 Megatrend forex scalping
Trading System:t his is an trend following scalping system based on the indicator megatrend
Megatrend forex scalping.rar
compressed file archive
13.2 KB
Share your opinion, can help everyone to understand the forex strategy.