291# Megatrend Forex Scalping
Magatrend and Fip lines
RULES
Buy
FIP_LINE show trend up ;
wait for MEGATREND to change color (red to blue) to up, after FIP_LINE show trend up ;
Buy only whe the bar open above the pivot levels.
Sell
FIP_LINE show trend down ;
wait for MEGATREND to change color (blue to red) to down:
Sell only whe the bar open below pivot levels.
Exit Position
Repaintig zig zag pointer does not go to next candle support or resistance;
levels pivots has been reached;
Profit Target Predetermined : EUR/USD 8 pips, GBP/USD 9-10 pips, AUD/USD 6-7 pips.
In the pictures Megatrend Forex Scalping in action.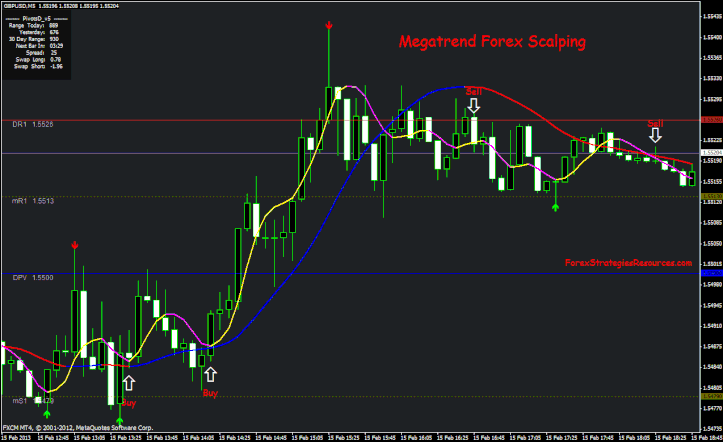 Share your opinion, can help everyone to understand the forex strategy.

Megatrend forex scalping
Trading System:t his is an trend following scalping system based on the indicator megatrend
Megatrend forex scalping.rar
compressed file archive
13.2 KB