204# Stochastic, Bollinger Bands and LWMA's
Submit by Joy22 12/04/2012
Currency Pairs :
Volatile: GBPJPY, GBPCHF, EURJPY
Majors: EURUSD, AUDUSD and GBP/USD
Short Entry
Stochastic (5,3,3)<50 < Stochastic (18, 5,3).
2 LWMA H/L below middle band of the bollinger Bands and below 40 LWMA .
No Entry if Stochastic is in Oversold
RE-Entry: wait retracement Stochastic on the 50 level line.
Exit position:
Stop loss 10-12 pips or previous swing.
Profit Target: First at levels pivot, or predetermined Profit Target 6-9 pips Majors pairs, 9-15 pips volatile pairs.
In the pictures Stochastic, Bollinger Bands and LWMA's scalping system in action.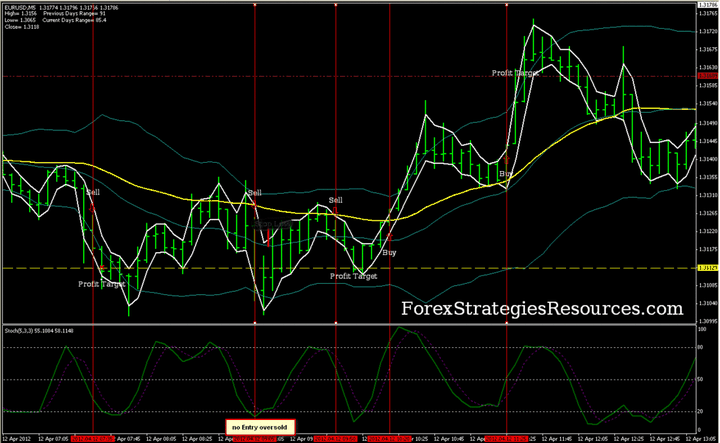 Share your opinion, can help everyone to understand the forex strategy.
Stochastic Forex Strategies