FVT Trading System
Double Filter 
Submit by Simon 17/08/2015
FVT trading system is a complete strategy trend momentum with more filters.
You can trade intraday or swing. This strategy is discretionary.
Time frame 15 min or higher.
Financial Markets: Indicies, Currency pairs and Commodities.
Metatrader Indicators:
T3 Clean,
Moving average 200 period (optional),
Ema 89 close (optional),
EMA 55 close, (optional),
EMA 21 close, (optional),
Signal bars,
Strength Candles > 60,
FVT Signal,
1 indicator,
2 indicator,
volatility qualitiy nrp, (optional)
Ssl Fast. (optional)
Trading rules FVT Trading System
Buy
Indicator 2 green dot,
FVT Signal aqua bar.
Sell
Indicator 2 red dot
FVT maron bar.
Exit position is discretionary.
In the pictures FVT Trading System in action.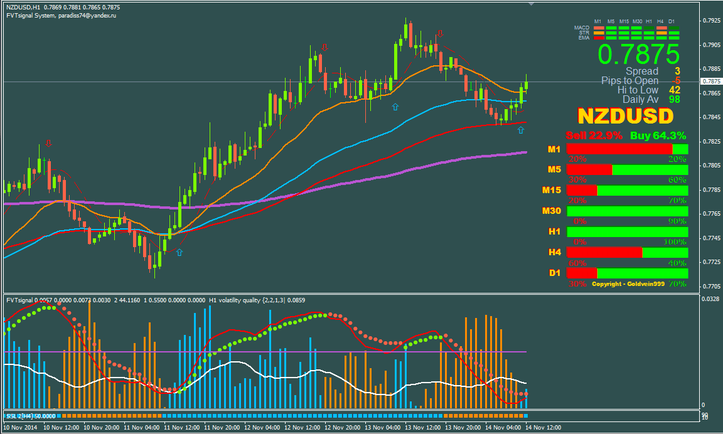 Share your opinion, can help everyone to understand the forex strategy