305# Forex LukeB Strategy
Submit by Janus Trader ( Written by LukeB) 17/02/2012
Time frame daily (4H maybe ok.dont use other tfs)
indicator 1 EMA 365 (above bulls and below bears as you know).
indicator 2 zigzag to find stop loss (default settings)
indicator 3 Forex LuKeB with arrow alert(designed by LukeB)
 simple rules---->(1)if price action is above the ema only consider the green buy arrows.
 (2)if price action is below the ema only consider the red sell arrows.
 (3)stop loss-->recent high/low of zigzag.(some
times use the same ema)
(4)take profit-->it is up to you.(half of sl,same as sl or1.5x of sl etc.)
(5)use your own money management rules.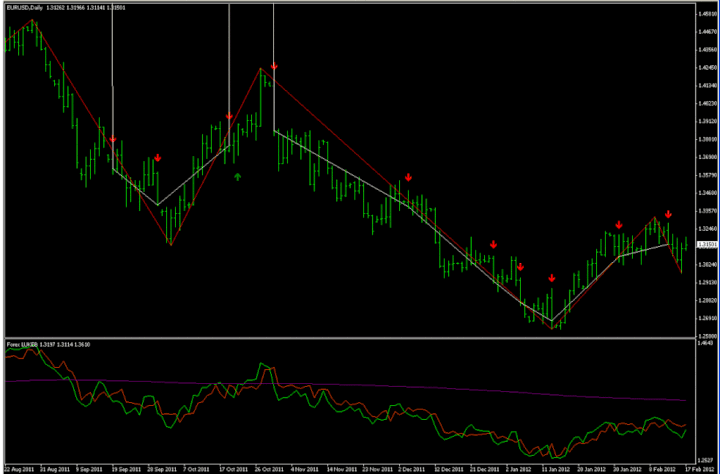 Share your opinion, can help everyone to understand the forex strategy.