429# Fx Fischer Indicator Trading System
Fischer Indicator Strategy
Buy:
Down Orange arrow and Red line on FX Fishisher indicator
enter after bar closes
Exit position
Opposite arrow appears (take opposite trade if FX Fishoscher turns a different color as well)
FX Fisher gets an opposite line color (no arrow needed)
STOP LOSS: Last swing
TAKE PROFIT: 40-60 pips depends by currency pairs.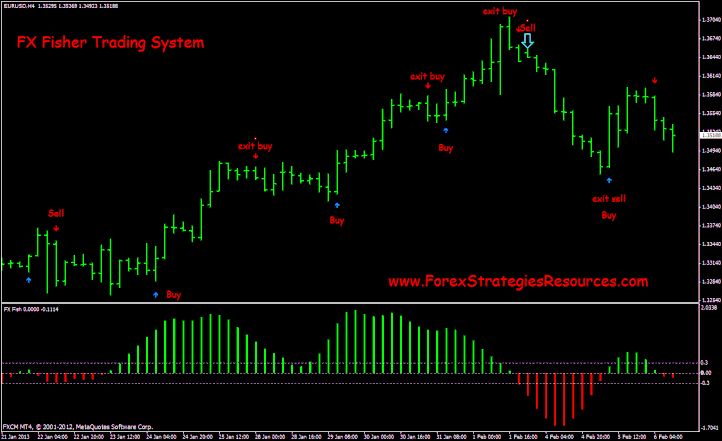 Share your opinion, can help everyone to understand the forex strategy.

FX Fischer Trading System
FX Fischer Trading System: Template and indicator.
Fischer indicator trading system.rar
compressed file archive
2.5 KB
4H Trading Systems