402# ZMFX Forex Trend Trading System
Forex Trend trading
Strategy
Indicators:
ZMFX
Angrekkajjinka
open daily chart and trade only currency pairs in trend all arrows are green or red,
In the pictures ZMFX Forex Trend forex system in action.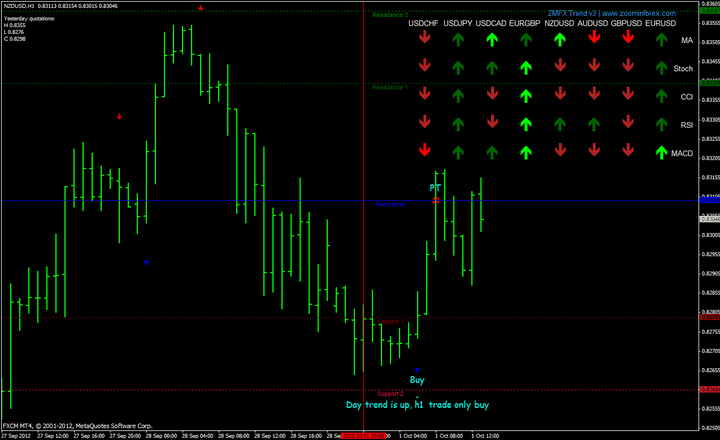 After open h1 chart and trade only in trend direction.
Exit position
Place Stop loss on the previous swing.
Profit Target:
ratio 1,5 (example if stop loss is 10 pips , profit target is 15 pips);
Share your opinion, can help everyone to understand the forex strategy.