268# Forex Launcher Trading System
Submit by Janus Trader 21/12/2011
The Super Forex Launcher is a package of 3 indicators designed to generate leading and
consistent trading signals.
The Launcher TRX Indicator is a trading bands based
on volatility and volume. It gives you precise support
and resistance areas at which price is likely to
reverse.
On the upper band we will take short trades and at
the lower band we will take long trades.
The Launcher Insight indicator is an indicator
designed to give you valuable information about the
markets – information that is usually hidden from the
ordinary trader.
The Insight indicator tells you if price is in range or
trend, announce any sudden buying or selling
pressure, and most importantly: analyzes the volume
to give you early signals of trend reversal.
The Insight indicator also shows you the trade size at
any point, so you don't need to calculate your risk
manually.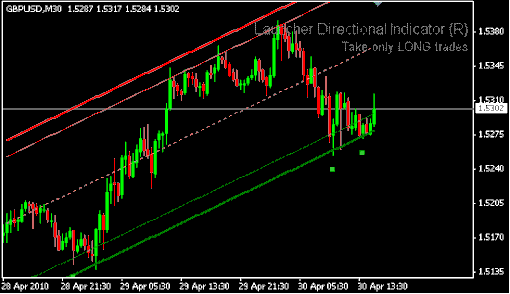 The Launcher Directional indicator is a multifunctional
trend indicator that is designed to:
a. Give you direction of the general trend in a
clear way.
b. Draw exact support and resistance levels on
the screen, to achieve a higher win rate for our
trades and a greater profitability.
Share your opinion, can help everyone to understand the forex strategy.