278# Wid Breakout Trading System
Submit by Janus Trader (Written by my wid)
This system is very simple but really great if trade properly.

The indicator are:

1.RSI
2.FantailVMA3
3. 4Hr Support and Resistance
4. ArrZZx2
5. 123 pattern v6

Time Frame: 1Hr and 4Hr (don't ask my opinion on smaller TF because all settings are for higher TF, 1Hr and above.

Rules:

Long:
1. RSI must crossed the level 50
2. ArrZZx2 arrow pointing up and stay after candle closed. The arrow must be exactly on or nearer the Support Line
3. FantailVMA3 are crossed, Yellow above the red
4. 123 pattern V6 for re-entry level and confirmation


Stay in trade until the other arrow come out or signal to cut position "x".
If the market still goes into our favour, use the 123 pattern V6 to re-entry.
Short: opposite of the above
Exit:

1. opposite arrow come out- after candle closed of course or x marking
2. FantailVM3 crossing or Flat
3. RSI crossing below level 50.

SL: I suggest 3 pips above/below the height/low of the last swing
In the pictures Wid Breakout forex system in action.
Wid Breakout Trading System: Template and Indicators MT4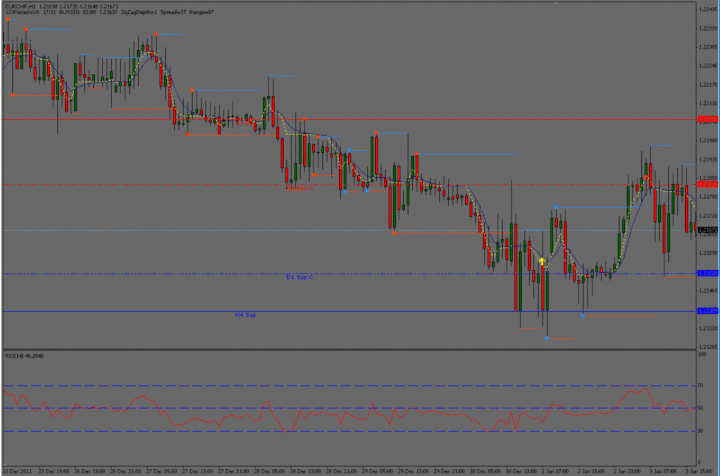 Share your opinion, can help everyone to understand the forex strategy.